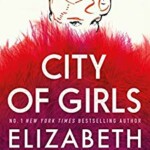 Elizabeth Gilbert, author of Eat, Pray, Love, has a new book that came out in June and is getting a lot of talk. City of Girls is Vivian's story of her life from the age of 19, when she was kicked out of Vassar College in 1940. Drawing comparisons to Patrick Dennis' Auntie Mame (and its various movie adaptations), it's spirit can best be captured by Vivian's philosophy: "Life is both fleeting and dangerous, and there is no point in denying yourself pleasure, or being anything other than what you are."
After leaving Vassar Vivian was sent by her parents to live with her Aunt Peg in Manhattan. There, she's introduced to a wide (and bawdy) cast of characters from showgirls and actors to writers. Looking back over her life at age 89 with pleasure and a few regrets, she tells us what her life has taught her: how she wanted to live, and the freedom it took to do that. A personal history of a woman's life in the tumultuous post-World War II 2oth century, City of Girls, and Amazon Best of June 2019 book, is well worth a read. Unfortunately for our readers, it's becoming increasing popular. All of our copies (2 print books, 2 ebooks, and 2 audiobooks) are checked out. Here are a few similar modern history novels you might enjoy.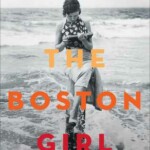 The Boston Girl (Anita Diamant, 2014): At the end of her life, Addie Baum recounts her story growing up Jewish in Boston during the 20th century. Born in 1990, Addie enters a world her immigrant parents don't understand, with opportunities for women they can't even comprehend. Addie adapts and perseveres through it all. (2 print books, 1 audiobook)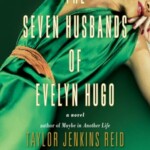 The Seven Husbands of Evelyn Hugo (Taylor Jenkins Reid, 2017): Evelyn, an iconic Hollywood actress at the end of her career, hires Monique to write the tell-all memoir of her life. Monique, who is no longer at the top of her career, doesn't understand why, but is determined to make the best of this chance. As she listens to Evelyn tell her story, from the 1950's forward, it becomes clear to her that their lives are connected in some way she doesn't yet understand. (1 print book, 1 ebook)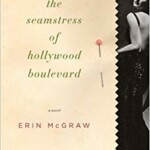 The Seamstress of Hollywood Boulevard (Erin McGraw, 2008): Unhappily married at 17, Nell finally determines to follow her dreams of glamour and glitter. Leaving her family in Kansas, she heads for Hollywood and become Seamstress to the Stars, Madame Annelle. She never expects her past to catch up with her. (1 print book)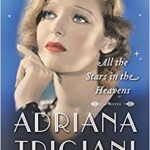 All the Stars in the Heavens (Adriana Trigiani, 2015): Set in one of the first Golden Ages of Hollywood, All the Stars in the Heavens tells the story of Loretta Young's romance with the married Clark Gable as seen through the eyes of her secretary, former nun Alda Ducci. From Hollywood to southern Italy, and with cameos by Spencer Tracy, Myrna Loy, David Niven, Hattie McDaniel and others, this is a book about Hollywood at its height that reads like a Hollywood movie. (1 print book, 1 downloadable audiobook)
Lots of celebrities, high society, and explorations of the changing place of women in America should make for some great summer reading. Come by the library and take a look!
— Greg R.