2020 is here, which means a new year of book releases. Here are some older titles you may want to catch up on before their sequels drop this year, especially if you like historical teen fantasy novels:
Coming February 2020: The Silvered Serpents, sequel to The Gilded Wolves by Roshani Chokshi (2019, 388 pages): In 1889, Séverin Montagnet-Alarie lives as a wealthy French Algerian hotelier, seeking treasure on the side. Then, a powerful shadow organization offers him the chance to seek a treasure he's long thought beyond his grasp: his true inheritance, from which he was disowned a decade ago. To achieve his goal, he will need to assemble a team of misfits: an engineer with a debt to pay, a historian banished from his home, a dancer with a sinister past, and a brother in arms if not blood. Together they will descend into the depths of Paris for what they seek.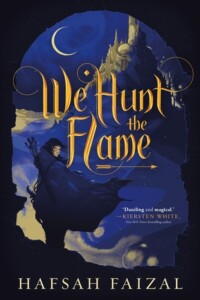 Coming May 2020: We Free the Stars, sequel to We Hunt the Flame by Hafsah Faizal (2019, 472 pages): In a fantasy version of ancient Arabia, a girl named Zafira lives in disguise as a man known as the Hunter. Nasir, both the son of the king and his prized assassin, is sent to kill the Hunter. Surrounded by a lush, vibrant world, these two young people crash against one another with sizzling chemistry and high stakes, in a book both magical and realistic. Book one is also available as an audiobook CD.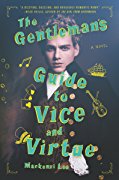 Coming August 2020: The Nobleman's Guide to Scandal and Shipwrecks, third in the series begun with The Gentleman's Guide to Vice and Virtue (2017, 513 pages) and continued with The Lady's Guide to Petticoats and Piracy (2018, 450 pages) by Mackenzi Lee. This historical romp of a series begins with a book which follows young Henry Montague, known as Monty to his friends and enemies, on his last hurrah before settling down into the respectable life as his father's heir. Under threat that if he doesn't shape up, Monty will be disinherited in favor of his infant brother, he's forced to contend with what he wants out of life and who he is– all while nursing an impossible crush on his best friend, Percy. The first book is also available as an ebook through OverDrive and a digital audiobook through hoopla, and the second, which is occupied by Monty's bookish sister Felicity, has the same options, ebook here and audiobook here.