I made it a resolution to explore the romance genre in 2019 since I was woefully unfamiliar with this ultrapopular genre. I posted several months ago with a few of my favorites and I wanted to update again with more great romance I've read since then. As always, I welcome any suggestions and I would love to know what your favorite romances are!
The Bride Test by Helen Hoang (300 pages; 2019). Also available on e-book via Overdrive and on Playaway audiobook. When Khai Diep's mother brings Vietnamese Esme Tran to live with him for the summer, she's hoping for a match that will end in marriage. Khai's just hoping Esme will leave his stuff alone and Esme is hoping for a better life for her and her young daughter. Told with heart and humor, this steamy romance novel features a neurodiverse lead and an immigrant lead based on the author's mother's experiences. This second novel from the author of The Kiss Quotient stands alone, so if you liked that one I think you'll like this one, too, but you don't have to have read it to read this one.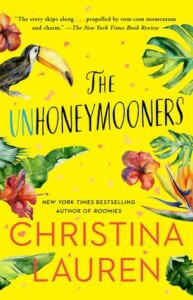 The Unhoneymooners by Christina Lauren (400 pages; 2019). Also available on e-book via Overdrive. When Olive's identical twin Ami gets terrible food poisoning at her wedding reception, Ami offers her all-expenses-paid Hawaii honeymoon to Olive – no use wasting it, right? The only catch is that the best man Ethan – Olive's sworn enemy – is also going and they have to pretend to be married to carry off the farce. It'll all be worth it for the sun and sand and coconuts, right? This is a fun, breezy read that's perfect for vacation or a plane ride. I love enemies-turned-lovers stories and this one definitely fits the bill!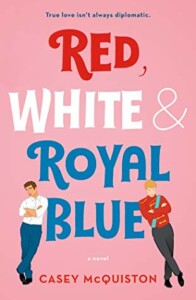 Red, White, & Royal Blue by Casey McQuiston (421 pages; 2019). Also available on e-book via Overdrive and on Playaway audiobook. What happens when the first son of the United States falls in love with the Prince of England? This is another super cute tale of enemies-turned-lovers and the cross-continental jet-setting and the political intrigue just add to the fun.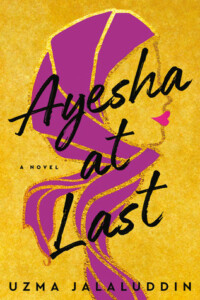 Ayesha at Last by Uzma Jalaluddin (351 pages; 2019). Also available on e-book via Overdrive. This modern-day Muslim retelling of Pride & Prejudice hits all the right notes with unforgettable characters and a swoony romance. The strict rules of Indian Muslim courtship are a perfect fit for a modernization of the English classic.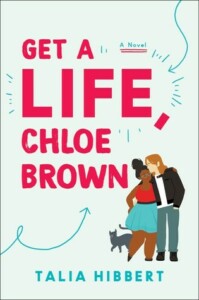 Get a Life, Chloe Brown by Talia Hibbert (384 pages; 2019). I'm cheating a tiny bit here because this one's not actually out quite yet, but a librarian perk is that we sometimes get to read advance copies of books. This British import has a super cute heroine in Chloe, a women just starting to figure out life on her own with a fibromyalgia diagnosis after a near-death experience shows her that she hasn't lived the life she wanted. So she comes up with a list of things to do. Falling in love is NOT on the list, but when her handsome apartment handyman starts to help her with a few of the items on the list, it just may be inevitable. This is a fun read and I especially appreciated some representation of a woman living with a disability. Fans of Jasmine Guillory should definitely place this one on hold. It comes out next week!
Those are a few romances I've enjoyed recently – what have YOU been enjoying?
— Abby Johnson, Collection Development Leader