By Abbi Waxman
2019, 332 pages
As I was straightening the Lucky Duck books last Monday evening, I happened upon The Bookish Life of Nina Hill.  It was initially the contrasting teal and goldenrod coloring that drew my eye and then the title piqued my interest.  Once I read the synopsis on the back, I knew I had to read this book.  "Nina has her life just as she wants it: a job in a bookstore, a kick-butt trivia team, a world-class planner and a cat named Phil."  I'm all about books, trivia, planning, and cats, so this seemed like a great fit for me.
As it happens, I don't think any book could be a more perfect fit for me.  On a personal level, I found that I could completely relate to Nina.  She and I are very similar creatures.  She likes almost all of the things I like.  She also has the same disdain for Thomas Edison that I have.  I know that it may seem to most people to be a very weird thing to have a stance on Thomas Edison, so imagine my surprise to learn that I am not alone in this.  Every single one of Waxman's pop culture references was eerily relevant to my own life experience in some way, from Star Wars and Doctor Who, to Godot and Schrödinger's cat, to Andrew Wyeth's Christina's World.
Waxman's writing style is unique, which I find very refreshing.  It is conversational, quirky, and irreverent.  She has been called the Jane Austen of contemporary literature.  Being a fan of Jane Austen, I agree with that statement.  Waxman writes what she sees without sugar coating it, and she sees everything.  There is a bit of a romance element to the story, but on a scale of one to ten, I would put the steaminess at a one.  The story is primarily about Nina's ability to cope with her anxiety and connect with people.
As I finished this book, I felt a deep sense of loss.  It felt as though I was losing an old friend.  I am now determined to find more books by Abbi Waxman, as well as some read alikes.  This is my current list…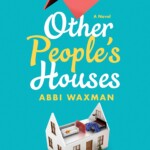 Other People's Houses
By Abbi Waxman
2018, 330 pages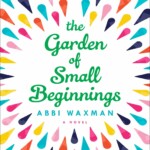 The Garden of Small Beginnings
By Abbi Waxman
2017, 347 pages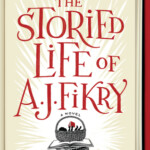 The Storied Life of A. J. Fikry
By Gabrielle Zevin
2014, 319 pages (Large Type)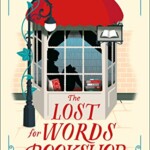 The Lost for Words Bookshop
By Stephanie Butland
2018, 352 pages
The Overdue Life of Amy Byler
By Kelly Harms
2019, 315 pages