Looking for ways to talk to young children about race and racism? Your library can help.
Here are some resources about raising racially conscious children and having conversations about race:
And, of course, there are books to read and share. Here are some tips from School Library Journal about using books to discuss race with children. Almost any book can be used to start a conversation about race. Talk about the race(s) of the characters and mention things that are different or similar from yourself, building a positive awareness of diversity. Choose books that portray children of different races or if the book you are reading has only white characters, mention that. You can say, "Did you notice all of the characters in this book have white skin? What do you think about that?"
Here are some books we have at the library that can be great conversation starters: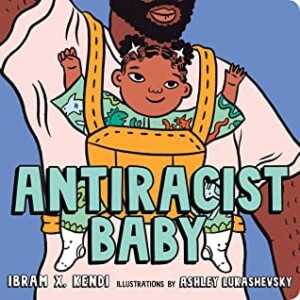 Antiracist Baby by Ibram X. Kendi, illustrated by Ashley Lukashevsky. This board book speaks to parents and young children in rhyming text to offer nine ways that families can work to improve differences. It talks about opening our eyes to all races and celebrating our differences, all in a child-friendly text with engaging illustrations.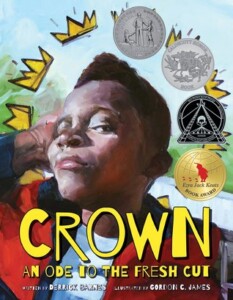 Crown: An Ode to the Fresh Cut by Derrick Barnes, illustrated by Gordon C. James. You can't help but smile when you read this book with its effervescent illustrations and text that bounces right up off the page with excitement and pride.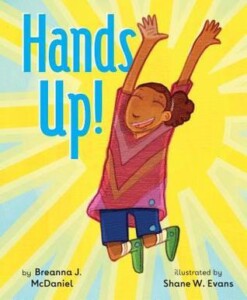 Hands Up! by Breanna J. McDaniel. Taking a potentially charged phrase and reimagining it for many different ways a child might put her hands up, this bright and colorful picture book ends with a child raising her hands in peaceful protest.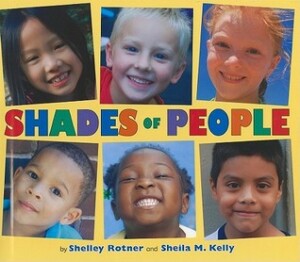 Shades of People by Shelley Rotner. This thoughtful picture book with photographic illustrations explores one of our most noticeable traits – the color of our skin.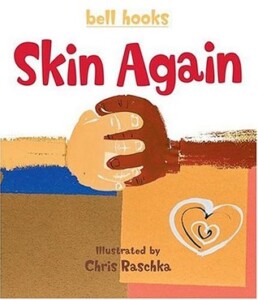 Skin Again by bell hooks. The skin I'm in is just a covering. It cannot tell my story. The skin I'm in is just a covering. If you want to know who I am you have got to come inside and open your heart way wide. Celebrating all that makes us unique and different, Skin Again offers new ways to talk about race and identity.
Place any of these books on hold for curbside pickup and get some conversations started.