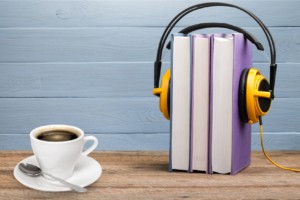 One of the things I've learned to do in my time as a librarian is to recommend books to people. Like with so much else in life, there are no one-size-fits-all book recommendations. There is no such thing as a universally-loved book. So, in order to find the right fit for the person I'm recommending for, I often ask them to describe some books they like. By finding out what works for them, I can seek out similar qualities in other books.
But sometimes it's fun to work a little harder and pair books with things that aren't books. So join me for a little tour of readalikes across format.
If you like Downton Abbey
The genteel atmosphere of Downton Abbey surrounds a tumultuous heart of a show emotional enough to rival modern soap operas. Pair any of these reads with a cup of tea:
If you like Serial
The informality of the podcast format can be difficult to replicate in books about crime, but it's a real draw for people who might not like the dryness or seriousness of traditional reporting. The following books do a good job of bringing in personal elements to keep things fresh and exciting:
If you like Hamilton: An American Musical
I'm going to take it on faith that if you're a die-hard Hamilton fan looking for readalikes, you've already looked into both the Ron Chernow biography that inspired the musical and Lin-Manuel Miranda's companion book. But if you've scraped the surface and want more:
If you like Star Trek
Star Trek's enduring popularity is down to its ensemble dynamics and good-hearted adventure stories, set in the vibrant imaginary worlds of space. It has spwaned dozens of novelizations, but if you're looking for an analog that's a little less literal, try:
That's the game I play! Try it yourself, or email me at mborie@nafclibrary.org to ask my opinion on books similar to your favorite media property.