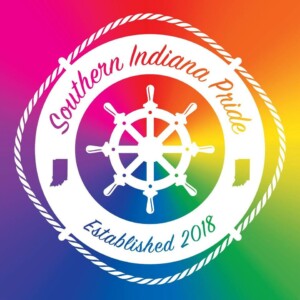 With the last weekend of June has gone the Southern Indiana Pride Festival, but if you're not quite finished with LGBTQ+ reads this summer (and honestly… why would you be?) I have some excellent recommendations for you!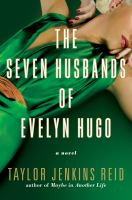 The Seven Husbands of Evelyn Hugo by Taylor Jenkins Reid
(2017, 391 pages; available in print and ebook formats)
"They are just husbands. I am Evelyn Hugo. And anyway, I think once people know the truth, they will be much more interested in my wife."
When I first heard of this book, I knew I would be interested because it's told as the memoir of a fictional Old Hollywood film star, who in her old age decides to give a journalist her life story. What I didn't know then is that the seven husbands in the title– putting her in the ranks of Elizabeth Taylor or Zsa Zsa Gabor– are secondary to the person whom Evelyn considers the true love of her life, a woman with whom she has spent her life in secret. Gossipy and glamorous, this is a fun story with queer representation that asks readers to think about the price of fame and what it means to face the truth.
Fun Home by Alison Bechdel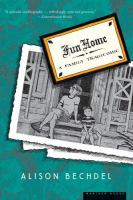 (2006, 232 pages; print copy available)
"Perhaps my eagerness to claim him as 'gay' in the way I am 'gay,' as opposed to bisexual or some other category, is just a way of keeping him to myself—a sort of inverted oedipal complex."
As queer graphic novels go, this one is the gold standard. Alison Bechdel's illustrated memoir grapples with family, sexuality, and literature. Bechdel grew up in a family-owned funeral home with a distant father whose approval she craved. In her adolescence, she came to realize not only that she was a lesbian but also that her father was a closeted homosexual, one either unwilling or unable to admit the truth to his family. Questions of openness, connection, and fulfillment pervade a book that's both hilarious and heartbreaking. It has since been adapted into a multiple Tony Award-winning musical. (Content note: this book contains discussion of suicide.)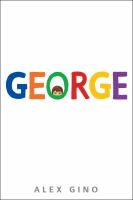 George by Alex Gino
(2015, 195 pages; available in print and digital audio)
"She had genuinely started to believe that if people could see her onstage as Charlotte, maybe they would see that she was a girl offstage too."
In this middle grade story by genderqueer author Alex Gino, a young transgender girl comes to terms with her identity through a school production of the play Charlotte's Web. When people look at the protagonist, Melissa, they see a boy named George, but Melissa knows she's not George. Inspired by the courage of Charlotte, the role she wants in the school play, Melissa tells her best friend and her family who she is and begins to live openly. Gino, who uses the pronouns they/them, was inspired to write this book for third to seventh graders so there would be child-friendly stories of transgender children. Despite being challenged in some areas, George has been called wholesome, positive, and uplifting, and remains interesting to adults while being simple enough for children.
Red, White, & Royal Blue by Casey McQuiston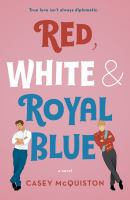 (2019, 421 pages; available in print and ebook; there is a hold list but we also have a copy in our Lucky Duck collection, so you can skip the line!)
"Whatever, fine. Henry is annoyingly attractive. That's always been a thing, objectively. It's fine."
Alex Claremont-Diaz, son of President Ellen Claremont, is used to being a public figure, but when his lifelong rivalry with Prince Henry threatens British/American relations, he's forced to spend some time doing damage control by staging a fake friendship with the prince for the press. The problem, as they spend more time talking, is that his feelings for Henry become anything but fake. A frothy, romantic romp of international proportions, Red, White, & Royal Blue establishes debut author McQuiston as one to watch.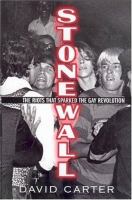 Stonewall: The Riots that Sparked the Gay Revolution by David Carter
(2004, 336 pages; print copy available)
"The Stonewall Inn was the only place where gay men could express all sides of their personalities."
This year marks the 50th anniversary of the Stonewall riots, which are widely considered the first volley in the gay rights movement. In 1969, homosexual activity was a criminal act, and Stonewall was a nightclub in New York City where the LGBT community gathered, where their lifestyle was still illegal but protected by an alliance with the Mafia. After a series of police raids on surrounding gay clubs, gay men and trans women of color staged a series of riots that drew needed attention to their plight. This event is the reason June is Pride month to this day, and this engaging, painstakingly-researched account is the definitive history of the beginning of the movement.
Happy reading, and live with pride!