With Indigenous Peoples Day last week and Native American Heritage Month coming up next month, it's a good time to be thinking about reading books by American Indian authors. The library is here to help with the following great reads.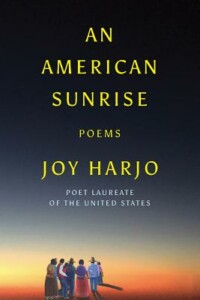 An American Sunrise by Joy Harjo (2019). This collection of poems by the Poet Laureate of the United States– the first of Native descent in the history of the position– was released in August and explores a mixture of personal and tribal history. Harjo's poems chronicle her return to her family's ancestral lands, more than two hundred years after her tribe, the Mvskoke, were forcibly removed and relocated to the west. Her poetry contains the beauty of spirituality and the anger of injustice still felt keenly. Harjo's involvement with the native rights movement also makes this essential reading for anyone interested in civil activism. Like most good poets, Harjo crafts brief and easy-to-read pieces that contain vast and complex concepts. An American Sunrise underscores a life of achievement that deserves the accolades she's been given over her career.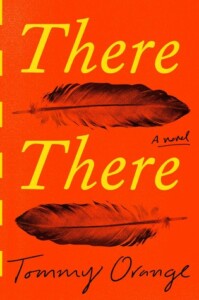 There There by Tommy Orange (2018). The literary chops of this novel can't be overstated; it was nominated for the Pulitzer Prize and the National Book Award, despite being its young Cherokee/Arapaho writer's first novel. Despite its relative brevity– just under 300 pages in hardcover– it follows a broad cast of Native American characters in Oakland, California as they struggle with the far-reaching effects of diaspora, including alcohol addiction, domestic abuse, depression, unemployment, and racism. The numerous storylines converge as the characters congregate at a community pow wow. This outstanding book can be accessed in regular type, linked above, as well as large print, audio CD, playaway mp3, ebook, and digital audio versions.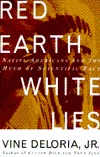 Red Earth, White Lies by Vine Deloria, Jr. (1995). Standing Rock Sioux Dr. Deloria was an institution unto himself. He founded the first master's degree program in American Indian Studies in the country and served on the board of the Museum of the American Indian. Although he died in 2005, many of his ideas are still revolutionary in the ways they challenge Western academic thought. In Red Earth, White Lies, he examined theories of human migration that have been accepted as fact, highlighting gaps and inconsistencies as well as the ways tribal history has been ignored. You may not be convinced by his arguments, but there's a lot to think about here regardless, as Deloria's passion and expertise are compelling.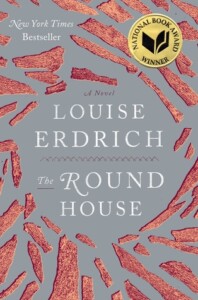 The Round House by Louise Erdrich (2012). It feels a little like cheating to include an author like Erdrich in a list like this, but it would be practically unforgivable not to mention her. In addition to a string of successful novels, she's also written poetry, memoir, and children's books, so there's an Erdrich work for the whole family. Her next novel, released next year, is based on her grandfather's life, but it won't be released until next year, so we will have to content ourselves with her back catalog for now. National Book Award winner The Round House takes place in the author's ancestral Ojibwe land in North Dakota, follows thirteen-year-old Joe in the wake of a horrific attack on his mother, as he attempts to both come to terms with and solve the crime. In addition to a print book, the library owns audiobook CD and digital audiobook copies.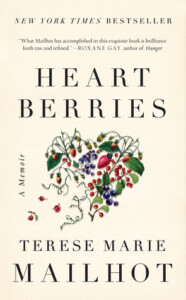 Heart Berries by Terese Marie Mailhot (2018). This riveting memoir from First Nations Canadian writer Mailhot covers her dysfunctional upbringing on Seabird Island, grieving her mother's death, reconciling with her alcoholic artist father, poverty, sexual abuse, mental illness, and intergenerational trauma. Mailhot began writing Heart Berries, her first book, while institutionalized for a breakdown resulting from her bipolar II and post-traumatic stress disorder. This is a story about finding a connection with oneself, one's family, one's cultural background, and the world in general. It has been selected by Emma Watson for her feminist book club and became a New York Times bestseller. It's also the shortest book on this list, at 143 pages– one fewer than Joy Harjo's poetry collection An American Sunrise. Through the Floyd County Library you can pick up not only a paper copy but also an ebook and a digital audiobook if you desire.
That's all for now, but don't hesitate to let us know if we missed your favorite American Indian author. Happy reading!