Ramadan Mubarak!  I'm a little early with this greeting, as the month of Ramadan starts on April 12 this year.  (Since Ramadan is part of the Islamic lunar calendar, the date on our Western calendar is different every year.)  For those who don't already know, Ramadan is a holy month for Muslims that involves fasting, prayer, and community.  I wanted to highlight some great Ramadan books for children that are part of our library collection, both for those who celebrate and also for others who may want to learn more.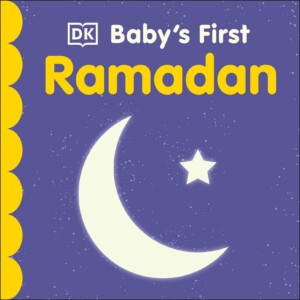 Baby's First Ramadan (2021).
This cute and chunky board book is great for babies and toddlers and contains photos of some of the basic elements of Ramadan.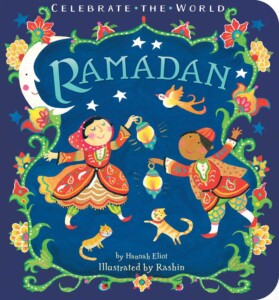 Ramadan by Hannah Eliot (2018).
This is another board book with beautiful illustrations and a few more words on each page – perfect for toddlers!
The Gift of Ramadan by Alexis York Lumbard (2019).
Sophia, a lover of anything sparkly, wants to try fasting for Ramadan this year.  But it turns out that it's harder than she thought!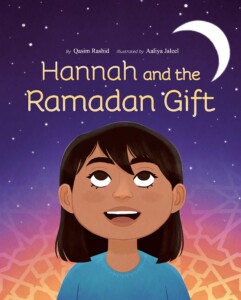 Hannah and the Ramadan Gift by Qasim Rashid (2021).
Place a hold on this newest Ramadan picture book so you can be the first to check it out.  Find out how Hannah plans to save the world for Ramadan!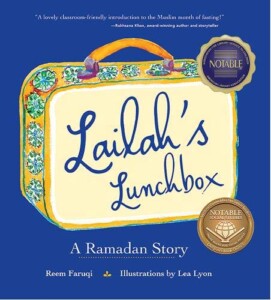 Lailah's Lunchbox: A Ramadan Story by Reem Faruqi (2015).
It's Lailah's first Ramadan in a new country, and she's excited to be able to fast this year.  But will her friends at school understand why she's not eating lunch?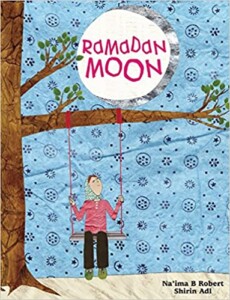 Ramadan Moon by Na'íma bint Robert (2009).
This book features lyrical, poetic lines about the meaning of Ramadan, paired with eye-catching mixed media illustrations.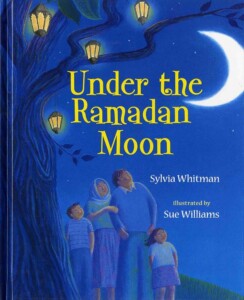 Under the Ramadan Moon by Sylvia Whitman (2008).
This picture book celebrates the importance of the crescent moon during Ramadan with just a few phrases on each page.  Great to read aloud!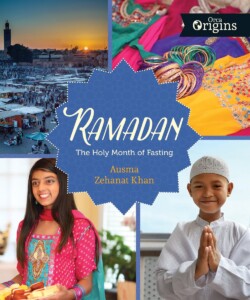 Ramadan: The Holy Month of Fasting by Ausma Zehanat Khan (2018), 87 pages.
This is just one of our nonfiction books about the holiday of Ramadan.  If you want to learn more, just let us know!
Happy reading!  Ramadan Kareem!
-Teresa Moulton, Public Service Leader