Does anyone else feel like reading romcoms in the summer? Here are five delightful queer romcoms for your Pride Month rainbow reading this summer. Don't forget to sign up for the Summer Reading Program where you can earn prizes for reading this summer!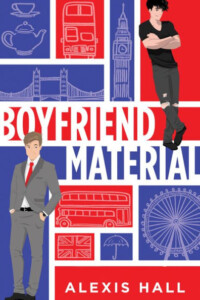 Boyfriend Material by Alexis White (coming in July!). This fake-dating romance matches Luc O'Donnell, son of an aging British rock star, with stuffy lawyer Oliver Blackwood. Publisher's Weekly says, "The writing is witty, and Luc and Oliver's chemistry is irresistible, but it's Hall's insights about trust and self-worth that set the story apart."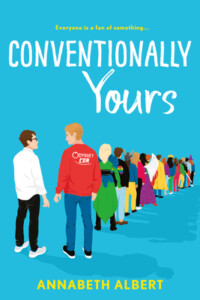 Conventionally Yours by Annabeth Albert. College-age gaming rivals Conrad Stewart and Alden Roth both dream of winning the huge gaming tournament at the national Massive Odyssey Con West. When the others in their gaming group drop out of going, the two find themselves on a road trip to the Las Vegas convention and unexpected sparks begin to fly. This one's sweet and mildly sensuous, so a good choice for readers who enjoy a more chaste romance or for YA readers.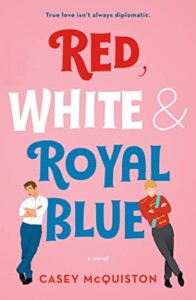 Red, White, and Royal Blue by Casey McQuiston. Forced into a fake friendship to preserve the images of their countries, American First Son Alex Claremont-Diaz and Prince Henry of Wales think they have nothing in common at first, but as they get to know each other, well, you know. This is a steamy and heartwarming story that's been consistently popular at our library since it came out last year. If you haven't read it yet, put yourself on the holds list! It's also available on Overdrive e-book.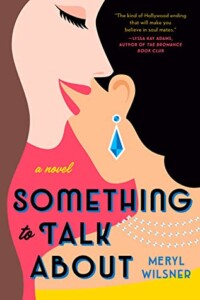 Something to Talk About by Maryl Wilsner. This Hollywood workplace romance finds actress-turned-showrunner Jo Jones falling for her assistant Emma Kaplan, even after she swears that rumors of their romance aren't true. Booklist calls this slow-burn romance "completely captivating and so satisfying".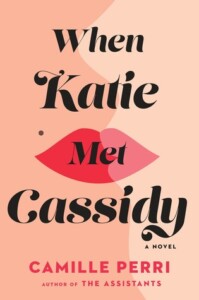 When Katie Met Cassidy by Camille Perry. Katie Daniels, a twenty-eight-year-old Kentucky transplant with a strong set of traditional values, has just been dumped by her fiance when she finds herself seated across a negotiating table from native New Yorker Cassidy Price, a sexy, self-assured woman wearing a man's suit. At first neither of them knows what to make of the other, but soon their undeniable connection will bring into question everything each of them thought they knew about sex and love. Kirkus says this steamy romance has "a big heart and refreshing perspective".