Items Needed:  Cell phone or digital camera, computer, printer, printer paper, foam core or cardboard, spray mount or other craft glue, scissors.
Inspired by one of my favorite films Honey, I Shrunk the Kids are these two, stay-at-home activities that are fun, low cost, and explore design principles in the visual arts. Artists have long used "scale" or what size something is relative to another object to create surprise, wonder, and new perspectives. You can play with scale in a couple of easy ways by either making something small appear large or by reversing that and making something big appear small as in the previously mentioned family film. Let us start with that.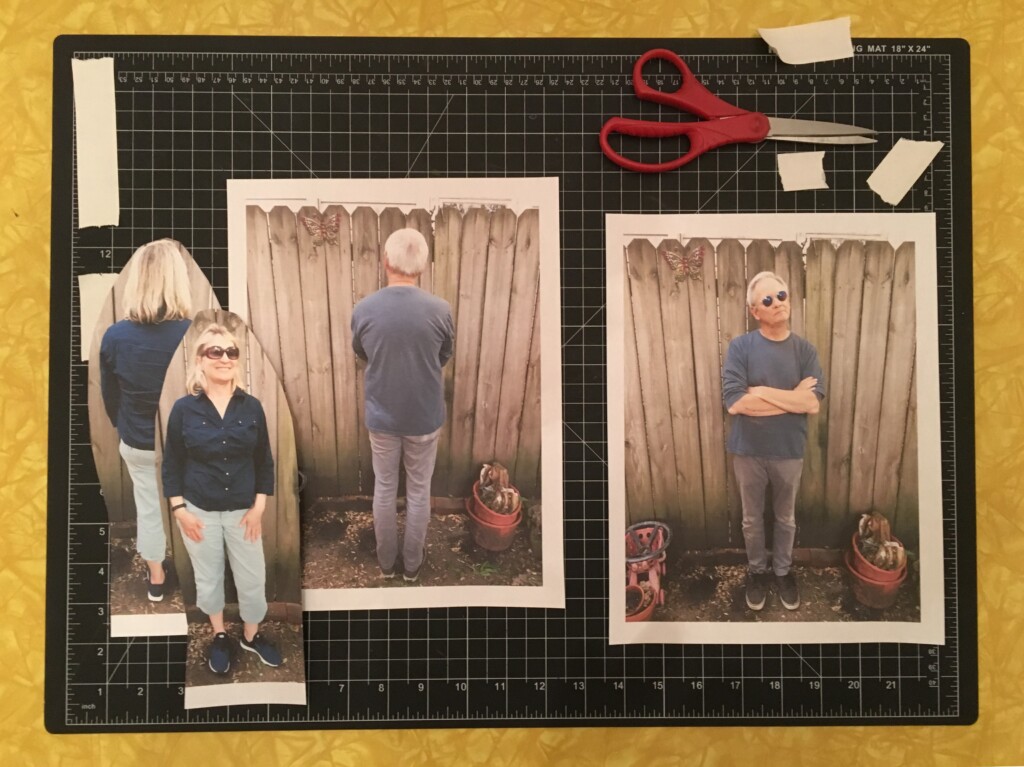 It is interesting that when we talk about something being "life-size", it often means something as big as us. I found some family "volunteers" to try this out. Using my cell phone, I photographed each one holding a position, front and back, as large as I could on my phone screen. After sending the images to my computer's printer, I had 11" x 8 ½" color copies printed. Each figure was about 8 inches high.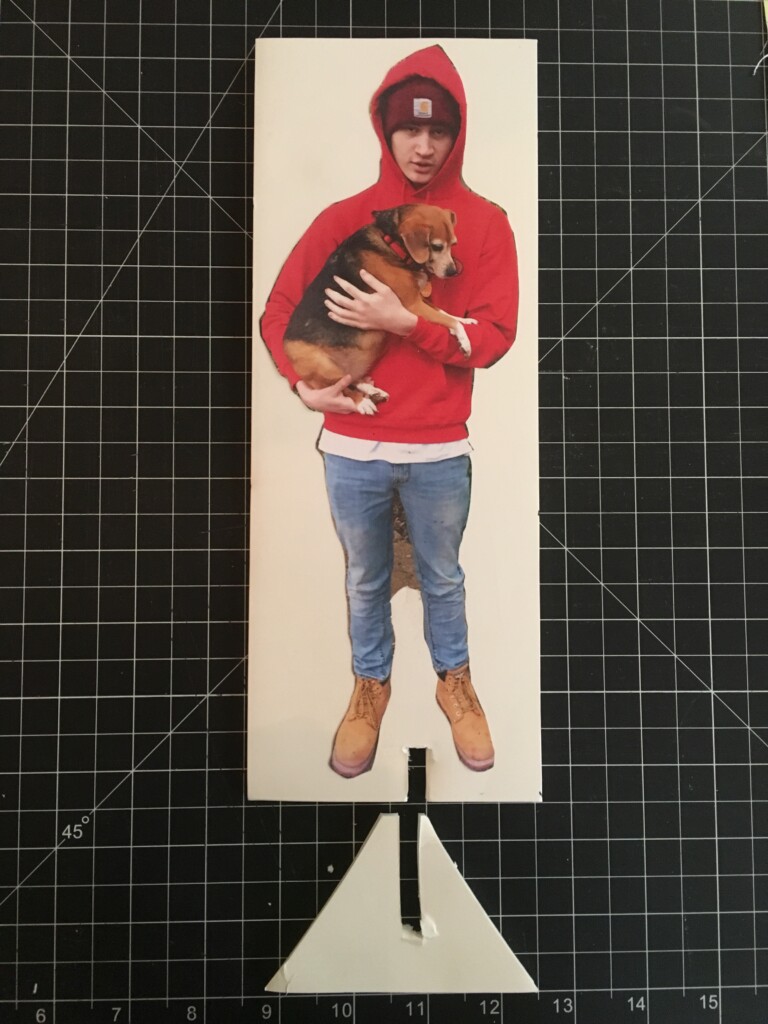 I cut out my images and spray mounted them to leftover foam core board, front and back. You can substitute glue or use cardboard if you have that. I slotted a small piece of foam core to my cut-out person so it could stand. I positioned the cut-outs in different "contexts" around our house and photographed them and had fun looking at the pictures and making up stories about the odd juxtapositions.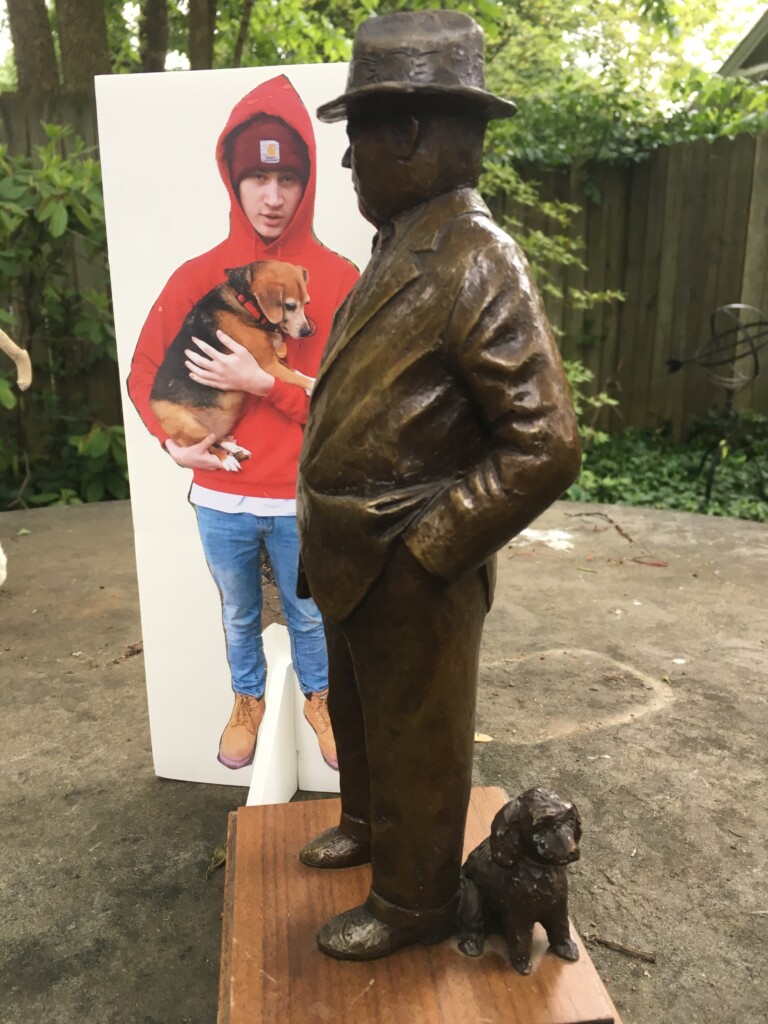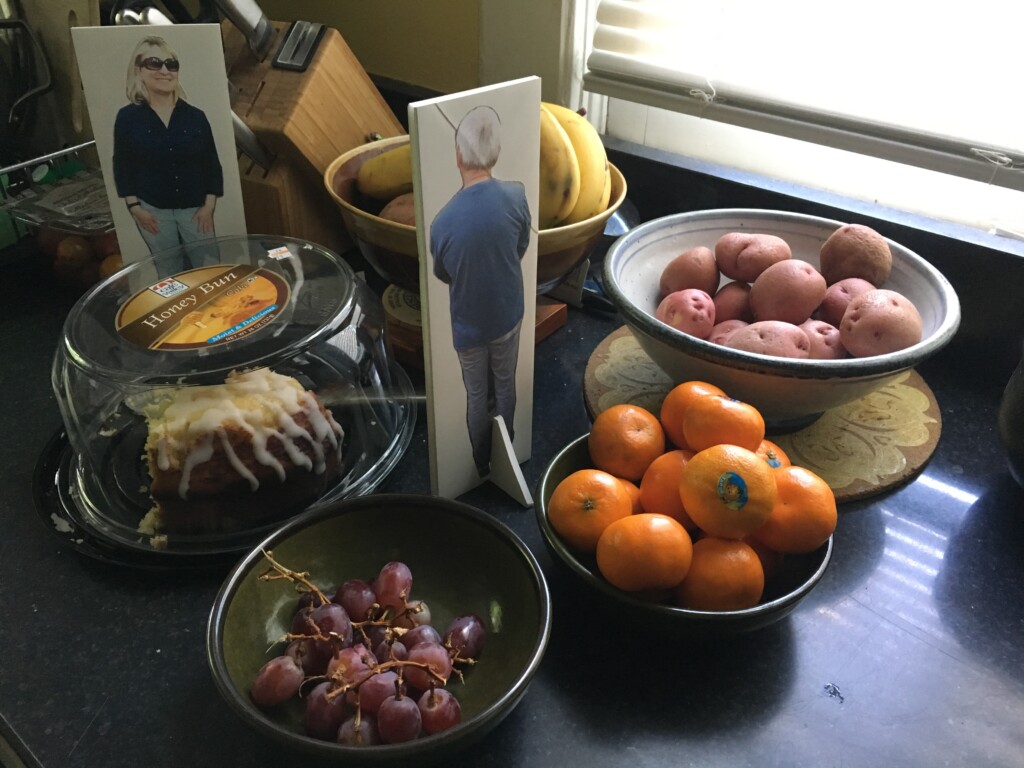 Another method is to take something small and make it look large or "indeterminate" in scale…meaning you are not sure, how big it really is? Using your cell phone or other digital camera take a small toy or other interesting object and keeping it in focus…photograph it around the house and yard. I found a plastic comb at the river's edge and photographed it against the skyline of Louisville and imagined it was a large public art sculpture. Can you create images that fool the eye and inspire the imagination?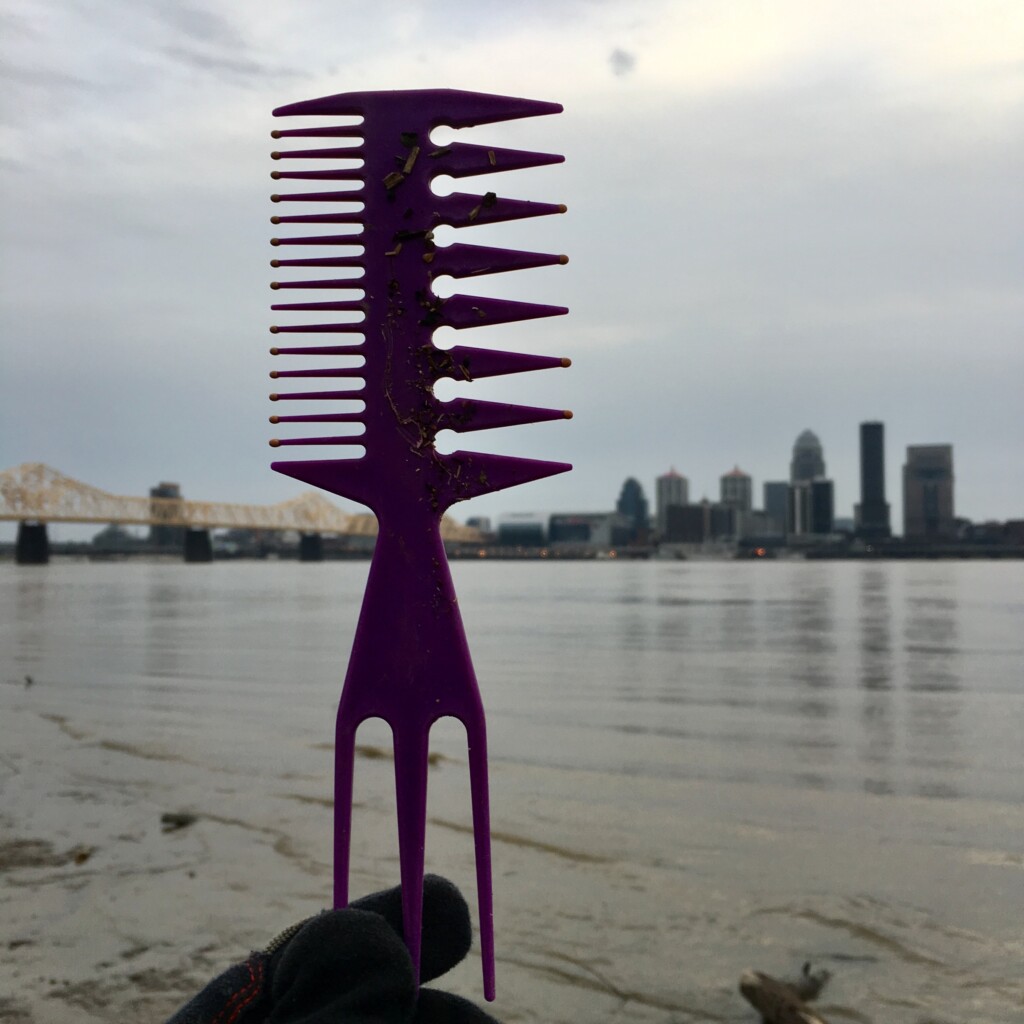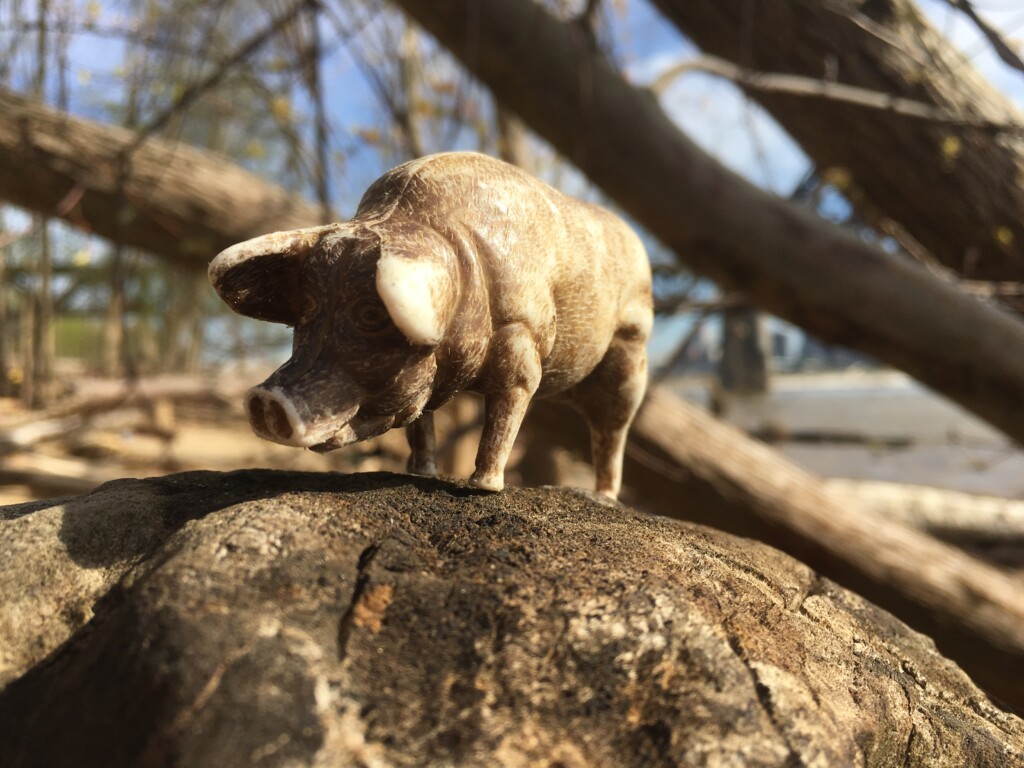 One contemporary artist that is a master of playing with scale is Claes Oldenburg, who is associated with the Pop Art movement.  Here is a short video of his artworks and there is also an activity at the end.  Claes Oldenburg. Share your creations with us by emailing them to info@carnegiecenter.org and we will post to our social media!
Al Gorman
Coordinator of Public Programs and Engagement
Carnegie Center for Art and History, a branch of the Floyd County Library