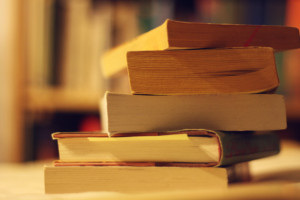 Here at the Floyd County Library, we strive to have the right book for each reader.  But what if we don't have the book you're looking for?  Don't fret!  There are a few things you can try.
First, let's determine for sure whether or not we have the book.  A library staff person can assist you in making sure that we have the title and author correct and can check to see if we did have a copy but it got lost or damaged.  Maybe we own the book, but it's currently checked out.  In that case, we can put a hold on the book using your library account.  You can even sign up to get instant email or text message notifications when your holds come in!
Maybe we can get you the book from somewhere else!  Did you know we can request items from almost any library in Indiana and have them sent here to the Floyd County Library?  Incredible, right?  This is called our SRCS (Statewide Remote Circulation Service) program, and you can log in with your library card and make requests yourself, if you'd like.  (Just remember to log in before searching!)  Or our library staff are happy to assist you with putting in SRCS requests!
If the book you want is brand new, we may not be able to get it from SRCS.  Also, there might be some books that we want to have even if you can also get it elsewhere.  You can always ask a library staff person to put in a Suggestion for Purchase to see if we are able to order a copy of the book for our library.  You can have the book put on hold for you automatically if we are able to order it, and you can even give us your contact info if you want an update on ordering the book.  You don't need a specific title or author in mind, either.  If you want us to have books on a certain subject, just let us know that as well!
Hopefully you will always find what you're looking for at the Floyd County Library, but we know our community has wide and varied reading and learning interests!  Please let us know how we can help you find what you need!
-Teresa Moulton, Public Service Librarian