Join us this week and next week as the Floyd County Library presents a series of programs celebrating Juneteenth. Juneteenth is celebrated on June 19 to commemorate the announcement of the abolition of slavery on June 19, 1865 and to celebrate African American achievement.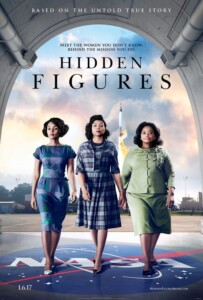 Friday, June 14 – 6:30pm to 8:30pm – Juneteenth Celebration Kickoff 
Join us for an after-hours movie night showing of Hidden Figures presenting the story of a team of female African-American mathematicians who served a vital role in NASA during the early years of the U.S. space program. Popcorn and candy will be served. This event is free – please click here to register.
Monday, June 17 – 6:00pm to 7:00pm – Meet Another Hidden Figure: Elmer Lucille Allen
Learn about Louisville's very own hidden figure, the multi-talented Elmer Lucille Allen. From scientist to renowned artist, Elmer Lucille has forged a path reflecting her unique background. In 1966, she became the first African American chemist at the Brown-Forman Company, rising to senior analytical chemist before retiring in 1997. At the age of 71, she began a second career in art, creating vibrant cotton and silk shibori wall hangings with detailed, geometric patterns that reflect her scientific background. Light refreshments will be served. Registration is required; click here to register.
Wednesday, June 19 from 12:00pm to 1:00pm – The Music & Cuisine of Juneteenth with Troy Bell
Celebrate the rich music and cuisine of Juneteenth with a Gospel concert performance from Louisville-based artist Troy Bell. All guests can enjoy a FREE sampling of classic Soul food, including greens, sweet potatoes, and barbecue. All ages are welcome. Registration is required; click here to register.
We hope to see you at one or all of our Juneteenth programs!