Reading a big, thick book is great… except when the book weighs so much that your wrists are aching or you want to carry your book with you without pulling a shoulder muscle or you keep getting sleepy and don't want to risk a broken nose when that huge tome falls on your face. Luckily, I have a solution for you: e-books! Download e-books to your phone, tablet, or e-reader and read those big books without risking bodily harm!
Here are some big, thick books that you might prefer to check out as e-books: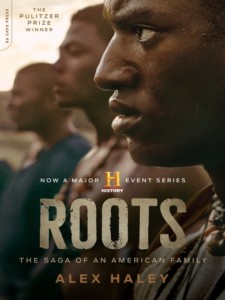 Roots: The Saga of an American Family by Alex Haley (1976)
Download from Overdrive.
This American classic was turned into a TV miniseries (twice!) and inspired generations of Americans to research their family history. It's a multigenerational tale that starts with Kunta Kinte, a boy born in Africa, and follows him and his family through growing up in Africa, being captured and sold into slavery in the American South, and the Civil War and beyond. It is a major book that's well worth the read. At 899 pages, this is a saga to sink your teeth into, but there's no need to strain your forearms.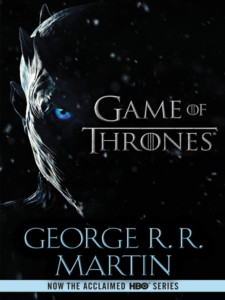 A Game of Thrones (Song of Ice & Fire #1) by George R.R. Martin (1996)
Download from Overdrive.
We're all waiting impatiently for the show to come back on HBO, but has the heft of these books kept you from reading them? Don't put it off – pick them up as e-books and you can take all the fantasy drama with you wherever you go. This epic fantasy series follows a wide cast of characters from different families as they fight over who has the right to the throne. And also: winter is coming and it could last a lifetime, so there's that. Named one of PBS's most beloved American novels, this 694-page book does not have to break your back!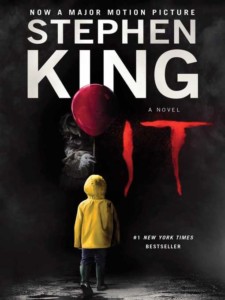 It by Stephen King (1986)
Download from Overdrive.
Weighing in at over 1100 pages, maybe you skipped the book in favor of the recent movie. Don't let your arm strength preclude you from experiencing this iconic horror novel in all its glory. Strange things start happening in the town of Derry, Maine. Kids keep disappearing. No one seems to really take notice. But when a group of friends decides to come together and face what's happening, they will discover not only a monster haunting their town but a history of violence and terror that reaches back generations.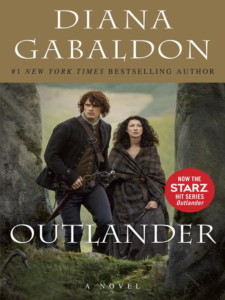 Outlander (Outlander #1) by Diana Gabaldon (1991)
Download from Overdrive.
If Stephen King's too scary for you, how about a historical romance? This series is a beloved favorite among many who call it "a love story for the ages". Just back from WWII, former combat nurse Claire Randall finds herself thrust back in time to wartown Scotland in 1743. There she meets a Scots warrior and finds her heart torn in two between two very different lives. This fat book (627 pages!) may be too big to fit in your clutch, but put the e-book on your phone and you're good to go.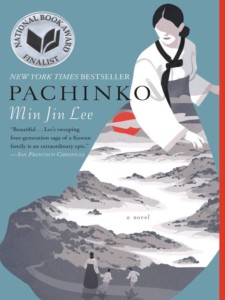 Pachinko by Min Jin Lee (2017)
Download from Overdrive.
This multigenerational saga features 4 generations of a Korean family, starting with Sunja in Korea in the early 1900s. When she falls in love and gets pregnant by a very powerful man, she refuses to be paid off and marries a sickly minister on his way to Japan. Sunja's decisions will affect generations of her family to come as they face war and discrimination in a new country. If you love character-driven multigenerational stories, check out this bestseller. No need to break your back lugging around a 490-page book – download the e-book and take it with you on your summer adventures.
We have loads more big, thick books that you can sink into this summer – what are some of your favorite HUGE books that are worth the read?
— Abby Johnson, Collection Development Leader