Today is the last day of July, which means there are only a few hot weeks left before we settle into fall. Kids and teachers are back in school, but if you're not quite ready to turn your back on the season, here is a last-hurrah of books you can get from the library to stay in the summer spirit just a little longer.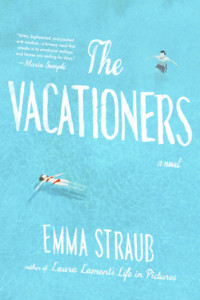 The Vacationers by Emma Straub (2014; 292 pages): A two-week family vacation to Mallorca goes awry for the Posts. Secrets and rivalries follow the family from their tense Manhattan life to the sunny island paradise they seek, and they find the old aphorism is true: wherever you go, there you are. Great for anyone who loves a dysfunctional family.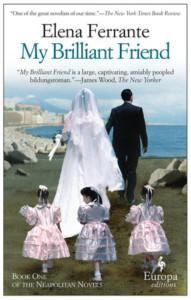 My Brilliant Friend by Elena Ferrante (2012; 331 pages): The first of the author's celebrated Neapolitan novels, My Brilliant Friend begins the tale of the lifelong friendship between two women, Elena and Lila. Sparkling and rich, the atmosphere of Ferrante's Italy provides a stunning backdrop to the classic story of little girls growing up together. You won't want to miss the sequels or the upcoming HBO adaptation.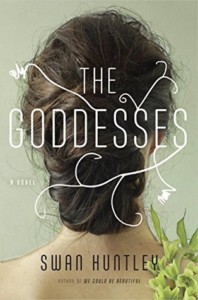 The Goddesses by Swan Huntley (2017; 310 pages): Desperate for a fresh start, Nancy and her troubled family move to Hawaii. In her quest for a happier life, Nancy meets yoga teacher Ana, and falls into an instant friendship. But her new life comes with a price, and as Nancy finds herself neglecting her family in favor of spending more time with Ana, she is forced to ask herself what she's willing to give up and what she truly values.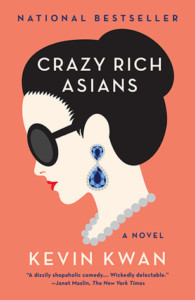 Crazy Rich Asians by Kevin Kwan (2013; 403 pages):
With a movie coming out August 15, there's no better time to get in on this frothy, dramatic sensation. Rachel Chu, a Chinese-American woman in her late twenties, accompanies her boyfriend Nick on a trip to his native Singapore, picturing an intimate summer of exploration. Little does she know that Nick belongs to one of the richest families in Singapore, and she will soon be thrust into a world of strict upper-crust socializing and wealth beyond her imagining. Two more books, China Rich Girlfriend and Rich People Problems, finish out the trilogy.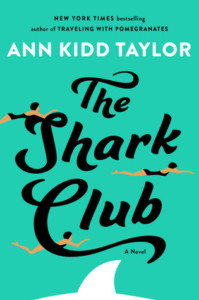 The Shark Club by Ann Kidd Taylor (2017; 288 pages): The same day Maeve Donnelly received her first kiss, she was also bitten by a blacktip shark. Now 30, Maeve is a successful marine biologist—and the subject of a novel, written by her brother, inspired by her disastrous love life. Torn between two romantic prospects, Maeve now must try to find on land the confidence she's always had in the water. With a charming cast of characters and an easygoing setting, this is perfect for lovers of family drama and strong heroines.
-Melinda, Public Services Librarian