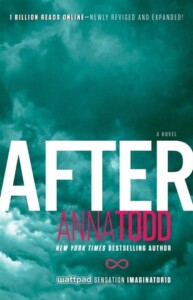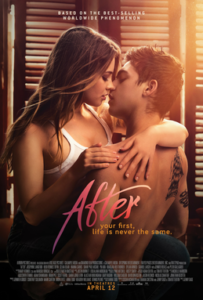 Books have been made into movies and television shows so often in the last few years that it can sometimes be a surprise to learn that a given media property isn't based on a bestselling novel. With the spring release of the film After, the 2014 novel by Anna Todd has seen a burst in popularity, but there are plenty of other new and upcoming adaptations you can read up on. In case you haven't already experienced After, its the story of college student Tessa, whose attraction to cocky British Hardin Scott is complicated by his hot-and-cold attitude toward her and the perfectly nice boyfriend she left back home when she moved into the dorms. Why can't she stop thinking about him? Is this the love she's been waiting for? There are now five books in this series– starting with After and ending with Before– for newcomers to enjoy.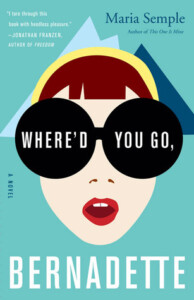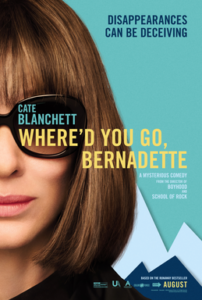 Where'd You Go, Bernadette?, published in 2012, tells the story of Bee's search for her mother, who usually hates leaving the house. In theaters now, Cate Blanchett stars at the titular dissatisfied housewife who disappears, leaving her daughter confused. But it's less heartbreaking than it sounds; author Maria Semple cut her teeth on comedy writing for shows like Arrested Development, and her storytelling thrives in funny, entertaining, larger-than-life characters who nonetheless contain the heart of realistic, loving humans. The movie has a star-studded cast including Megan Mullally, Kristen Wiig, and Laurence Fishburne, and the book is available at the library not only in regular print but in large print and audiobook formats, as well as digital book and audiobook via OverDrive.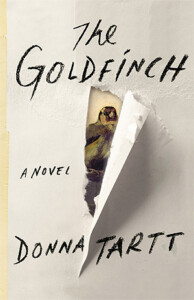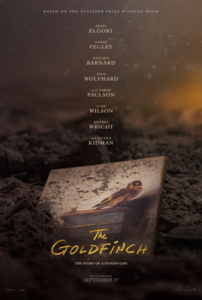 Donna Tartt's much-anticipated 2013 novel The Goldfinch tells the story of a young boy drawn into the art underworld. After Theo's mother dies in an accident which he survives, he's abandoned by his father and left to live with a wealthy friend's family, in a society that bewilders him. His only solace is a small painting that reminds him of his mother. His obsession with this painting twists him into a man involved in antiques dealing and art forgery in this contemplation of love, identity and art. Ansel Elgort stars in the movie, released September 13, along with Nicole Kidman, Luke Wilson, and Sarah Paulson. In addition to a print book, the library offers access to this title via audiobook CD, digital book, and digital audio options, again via OverDrive.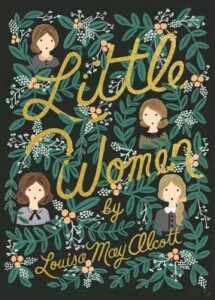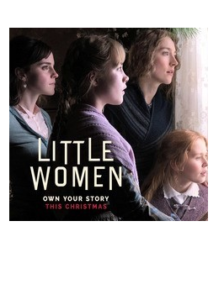 A classic beloved of many generations, Louisa May Alcott's 1868 tale of young women growing up during and after the Civil War is being brought to the screen– again– December 25 of this year. Perhaps the most prestigious of the adaptations on our list, and rightly so, this time Little Women stars Saoirse Ronan, Emma Watson, Florence Pugh, and Eliza Scanlen as the little women, with Laura Dern as their mother, Meryl Streep as their aunt, and Timothée Chalamet as their neighbor. Meg, Jo, Beth, and Amy (short for Margaret, Josephine, Elizabeth, and, well, Amy) face financial, emotional, and medical difficulties as they cope with their father's absence during their youth in nineteenth century New England. Growing up is always hard, whether you're falling in love for the first time, trying to make it as a writer, catching scarlet fever, or trying to make friends at school. Between audio, print, graphic, and even other film adaptations, it's honestly worth perusing the library catalog for this one, to get a sense of the scope of your options for enjoying this story.