If you've been following our blog for a bit, you've seen some of my suggestions for books by African American authors. Over the past month I've posted some great titles for adults, teens, and kids and today I'd like to suggest five amazing picture books by African American authors. These are perfect for sharing with the youngest readers in your life. Don't forget that the Summer Reading Program is still going on and you can still sign up!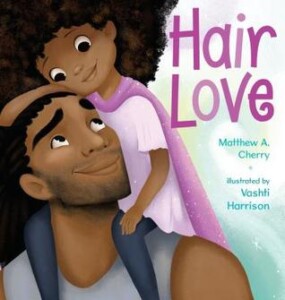 Hair Love by Matthew A. Cherry, illustrated by Vashti Harrison (2019). This book is a celebration of daddies and daughters everywhere as dad tries his best to give his little girl the hairstyle of her dreams.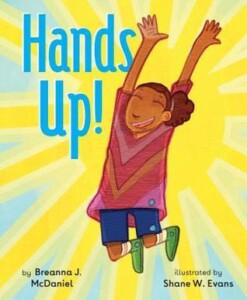 Hands Up! by Breanna J. McDaniel, illustrated by Shane Evans (2019). This bright, picture book recasts a charged phrase – "Hands up!" – in many ways that it can be positive, from playing peekaboo to getting dressed in the morning to raising hands in peaceful protest.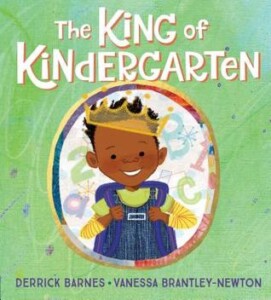 The King of Kindergarten by Derrick D. Barnes, illustrated by Vanessa Brantley-Newton (2019). This book is pure joy and if you have a little one getting ready to start Kindergarten this year, this is a perfect choice.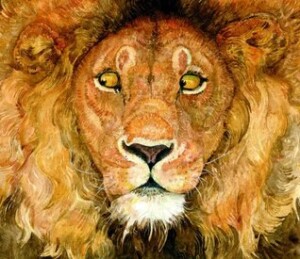 The Lion & the Mouse by Jerry Pinkney (2009). In this gorgeous, wordless, Caldecott-medal-winning picture book Jerry Pinkney lets his amazing artwork tell the story.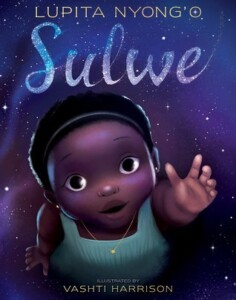 Sulwe by Lupita Nyong'o, illustrated by Vashti Harrison (2019). The illustrations in this book are simply stunning as a young girl, self conscious about the color of her skin, prays to God to change her and learns why day and night (light and dark) are both important.