Some people like novels.  Some people like biographies.  But have you ever considered reading a book of essays?  I know, I know – it sounds like homework.  But I like to think of essays as the short stories of nonfiction.  I realized recently that I love reading long, in-depth opinions and articles on the internet, but so often they are behind paywalls and hard to get access to.  Instead, I can go to the library and check out a whole book of that genre to read at my leisure.  The other nice thing?  If you're just not into a certain essay, just skip it!  Maybe the next one will be more your style.  Here are some books of essays that I've personally enjoyed:
Bad Feminist: Essays by Roxane Gay (2014), 320 pages [Overdrive/Libby ebook] [Hoopla eAudiobook]
This was one of the first books of essays I remember reading.  I love Gay's essays on the difficulties of being a "good" feminist as well as her essay about competitive Scrabble.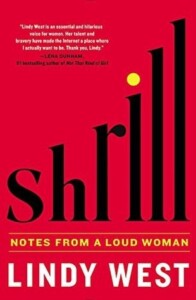 Shrill: Notes From a Loud Woman by Lindy West (2016), 260 pages [Overdrive/Libby ebook] [Overdrive/Libby eAudiobook]
This was made into a Netflix show more recently, but when I read it I just loved West's take on many subjects, especially being a woman on the internet and being a comedy fan dealing with misogynistic comedy.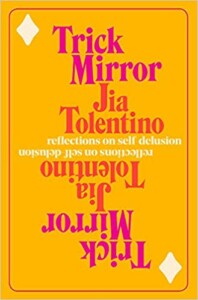 Trick mirror: Reflections on Self-Delusion by Jia Tolentino (2019), 303 pages
I'm reading this one right now, and so far I've loved reading about Tolentino's time as a teen reality TV star and musings on depictions of girls and women in literature.
Happy reading!
Teresa Moulton, Public Service Leader