Happy Thanksgiving from your library!
I reached out to our blogging team to ask them about books they're thankful for so we could share them with you today.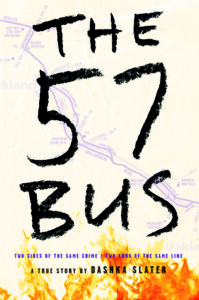 The 57 Bus: A True Story of Two Teenagers and the Crime That Changed Their Lives by Dashka Slater (2017, 305 pages). Also available on downloadable e-book via Overdrive.
Teresa says: [This book] educated me about the lived realities of people who are different than me.  It also shows brilliantly how people's motivations and struggles are so complex that compassion and understanding on all sides can strengthen us as a human family.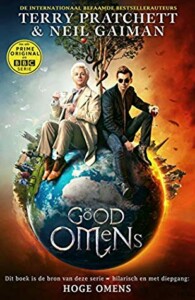 Good Omens by Terry Pratchett and Neil Gaiman (1990, 384 pages). Also available on downloadable e-book via Overdrive, CD audiobook and downloadable audiobook via Hoopla.
Melinda says: I was inspired to read it (yet again) after the show came out on Amazon earlier this year. It's been with me for half my life now and I'm always surprised both by how funny it is and how much there is to learn from it. Plus, it was the first novel Neil Gaiman ever worked on, and he turned in to one of my favorites!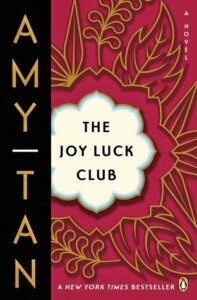 The Joy Luck Club by Amy Tan (1989, 288 pages). Also available in large print.
Abby says: This book was one of the first books that I read as a teenager that my mom had also read and we could talk about. Beyond being a wonderful, character-driven novel that sheds light on the lives of Chinese and Chinese American women, reading it was an experience that brought my mom and I closer together and made me feel grown up. Now we're in a book club together and read and talk about books all the time!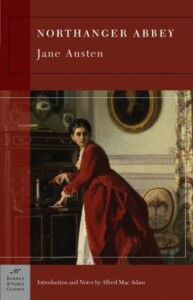 Northanger Abbey by Jane Austen (1817, 254 pages). Also available on CD audiobook and as a free ebook from the Project Gutenberg.
Stephen says: I like Jane Austen's novels. They're two hundred years old but still pretty insightful and a little convicting – all about how deeply people feel, how ridiculous they can be, and how and why we deceive ourselves. To top it off they're really funny. My favorite one is always the last one I read, which in this case is Northanger Abbey.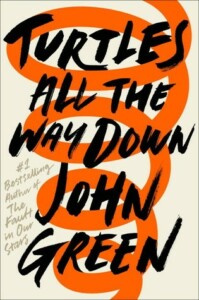 Turtles All the Way Down by John Green (2017, 286 pages). Also available on downloadable e-book via Overdrive and downloadable audiobook via Overdrive.
Jamie says: I really appreciate how it speaks on mental illness (specifically OCD) and helps make it a less taboo topic for all those who read it. We need more of that in our society, and I know it was a special book for me.