A new year, a new crop of books to be excited about! Hundreds and hundreds of books will be published in 2020 and I know that as the year goes on I'll learn about more and more awesome books. But here are a handful of upcoming books that I'm particularly excited about! What books are coming in 2020 that you're already excited about? Let me know in the comments or fill out our Suggest a Purchase form so I can make sure to purchase them for our library.
2020 Books I'm Already Excited About:
Such a Fun Age by Kiley Reid (December 2019). Okay, I'm already cheating here because technically this one came out in 2019, but since our business books are closed, I can't order it until the new year, so I'm counting it. This one has been recommended to me by many librarian friends and I've heard it called The Hate U Give for adult fiction. The main character is a white woman who is shocked when her African American babysitter is confronted and accused of kidnapping her toddler when she's out with the child one night. Sign me up!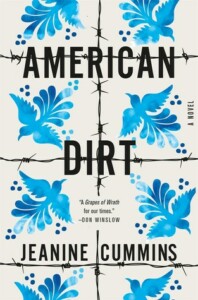 American Dirt by Jeanine Cummins (January 2020). Here's another one that keeps getting recommended to me. Hailed as "a Grapes of Wrath for our times" and "a new American classic," this book is about a Mexican bookstore owner who meets (unbeknownst to her) the jefe of the newest drug cartel to take over her city. It sounds like everyone is going to be talking about this one and I want to be talking, too.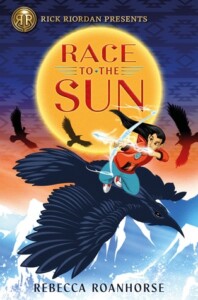 Race to the Sun by Rebecca Roanhorse (January 2020). This is the newest series from Rick Riordan Presents and it's so, so good. I got an early copy, so I've had the pleasure of reading it and I would highly recommend it to fans of Percy Jackson and other fantasy adventure stories.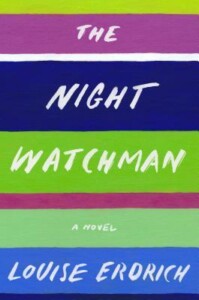 The Night Watchman by Louise Erdrich (March 2020). I am a huge fan of Ojibwe author Louise Erdrich, her rich settings and prose and unforgettable characters. Her newest book is based on the life of her grandfather who was a night watchman and fought against Native dispossession. Gimme gimme gimme!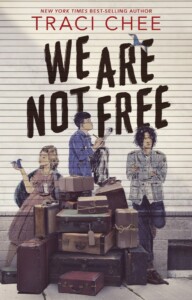 We Are Not Free by Traci Chee (June 2020). I loved Traci Chee's fantasy series starter The Reader and this one looks just as good, even though it's a very different genre. It's narrated by a group of teens forced into a Japanese internment camp during WWII and sounds really powerful.

These are just a handful of the amazing books coming out in 2020. As soon as our business office is reset for the new year, book ordering will start again in earnest with new on-order books added to the library catalog each week. Don't miss any of the new books on order: sign up to get a free weekly Wowbrary email with ALL the new books on order so you can place your holds and beat the line!
Happy reading!
— Abby Johnson, Collection Development Leader