Hispanic Heritage Month runs from September 15 to October 15 and this is a great time to pick up a book written by a Latinx author. Here are a few of my favorites for kids of all ages.
For the littles: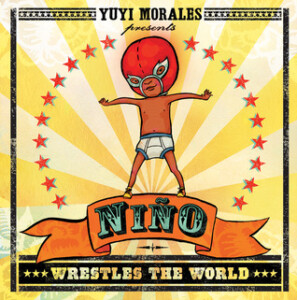 Niño Wrestles the World by Yuyi Morales (2013). If you have a wrestling fan in your family (like I do!), you won't want to miss all the luchador fun in this colorful picture book. No opponent is too big of a challenge for Niño! And you won't want to miss the second book about Niño: Rudas: Niño's Horrendous Hermanitas!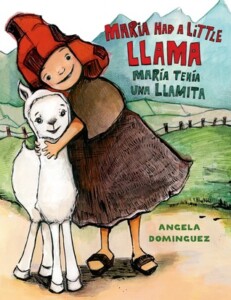 Maria Had a Little Llama by Angela Dominguez (2013). You may know Mary and her little lamb, but have you met Maria? This Peruvian spin on a classic nursery rhyme has words in both English and Spanish.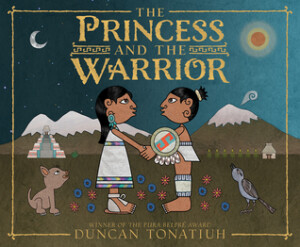 The Princess and the Warrior by Duncan Tonatiuh (2016). Also available on e-book via Overdrive. I love this Mexican folktale about star-crossed lovers who turned into two volcanoes: Iztaccíhuatl, who continues to sleep, and Popocatépetl, who spews ash and smoke, trying to wake his love.
Books for the middles: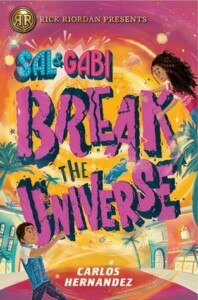 Sal and Gabi Break the Universe by Carlos Hernandez (382 pages; 2019). Also available on e-book via Overdrive. Fans of Rick Riordan, take note. This is one of the recent books from Rick Riordan's new imprint and it's bursting with humor and adventure, just like the famous Percy Jackson series. In order to heal after his mother's death, thirteen-year-old Sal learns to reach into time and space to retrieve things–and people–from other universes. But it turns out that messing with time and space has consequences and it'll take both Sal and Gabi to figure out how to fix things… if they can…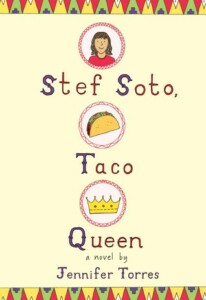 Stef Soto, Taco Queen by Jennifer Torres (166 pages; 2017). Also available on e-book via Overdrive. Stef Soto does NOT like her family's taco truck, Tia Perla. The other kids at school say she smells like tacos and call her the Taco Queen. But when new city laws threaten the future of her father's business, Stef must do what she can to save the day. This is a heartfelt story with great characters and it reads like a Disney Channel movie (in the best way possible).
Books for the teens: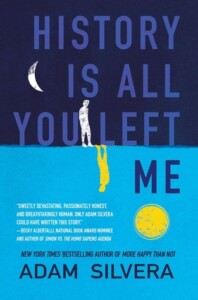 History is All You Left Me by Adam Silvera (294 pages; 2017). Also available on e-book via Overdrive. This story of first heartbreak perfectly captures how devastating it is when Griffin's first love Theo dies in a drowning accident. If you like books that make you feel all the feels, this is the one for you. Make sure you have tissues nearby!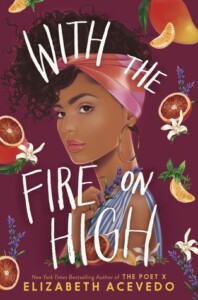 With the Fire on High by Elizabeth Acevedo (400 pages; 2019). Also available on e-book via Overdrive. This follow-up from award-winning author Elizabeth Acevedo is a must-read for foodies and for anyone interested in teen fiction that focuses on life after high school. Emoni keeps her head down and works hard to support her two-year-old daughter and finish high school. She dreams of being a chef, and when a new culinary arts elective is offered at her school she enrolls even though it would probably be smarter to stick with her study hall. The class is more challenging than she suspected, but it just might open up doors to her future… if she can afford them.
— Abby Johnson, Collection Development Leader