The library currently has three book clubs: a classics group, meeting on the first Tuesday of the month at 6:00 PM; a mystery group, meeting on the third Tuesday at 7:00 PM; and a literary fiction group meeting at noon on the third Wednesday of the month.
All book groups are free and open to the public: just read the book and show up, ready for discussion. If you need a copy of the book for that month, we try to have copies in different formats (print, audio, etc.) available at the library to check out with your card. Just ask any member of the library staff, and they can help you.
Here's the schedule for the next month:
Mystery group (October 15): Before the Fall (Noah Hawley)—Winner of the 2017 Edgar Award for Best Novel. On a summer night, a private jet crashed into the ocean on a flight from Martha's Vineyard to Manhattan, killing everyone on board except two: a painter and a four-year-old boy. Wast it an accident, or something more sinister?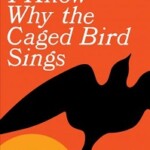 Noon group (October 16): I Know Why the Caged Bird Sings (Maya Angelou)—Maya Angelou's best known and most read book, her memoir of growing up in a small Southern town and her early life in St. Louis and San Francisco will give insight into her poetry and change your life. This is also our 2019 Community Read, so check with us for other discussion dates and times,and register for one of them to receive a free copy of the book (call the library for more information).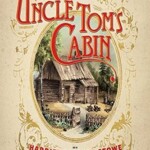 Classics group (November 5): Uncle Tom's Cabin (Harriet Beecher Stowe)—The best-selling novel of the Nineteenth century, and the century's second best-selling book (after the Bible), Uncle Tom's Cabin is a remarkable account of slavery before the Civil War, and Stowe was accused by many of misrepresenting the truth about slavery. Join friends in the community and IUS faculty Christopher Proctor for a lively discussion of this American classic.
Registration is not required in order to attend any of these groups. They meet monthly, discussing a different book each time, so watch for the November selections. If you have suggestions for these clubs for 2020 titles, or ideas about additional clubs, please contact any Floyd County Public Library staff member, or call us a (812) 944-8464.