The end of the year is always a fun time for readers because Best Books lists start coming out. These lists give you some great ideas for good books to read, books that other people thought were the best of the year!
There are TONS of "best books" lists to peruse. If you want to look at a list of all the lists, the website Largehearted Boy has compiled an extensive list of all the lists. But that's probably too much for anyone to look at in its entirety, so here are some suggestions of where to start.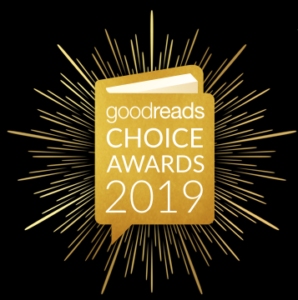 The GoodReads Choice Awards have lots of popular favorites in many different categories. Voted on by regular readers, if you're looking for books that were among the most popular this year, the GoodReads Choice Awards are a great place to start.

The National Book Award winners are good choices if you're looking for something a little more literary. From fiction to poetry to books for young people, they cover a wide range of material. Take a look at the winners, but don't miss the short lists and long lists for even more choices of great 2019 books.
Other lists that are great to start with (in my personal opinion):
And here's an expert tip: many of the books on the 2019 Best Books lists are still popular and may be checked out. If you're finding this is the case, try taking a look at best books lists for 2018 and later. These books are still great and you may find some that you missed when they came out!
Find something that looks awesome on one of the lists and we don't have it at our library? I encourage you to fill out our Suggestion for Purchase form and let me know! There's a direct link to it there, but you can always find it on our website right next to the Newest Arrivals widget.

What were YOUR best books of 2019?
— Abby Johnson, Collection Development Leader