I know this school year is going to be different than any before, but here we go! If you're looking for some great picture books to share about starting school, here are a few of my favorites. Request any of these for curbside pickup!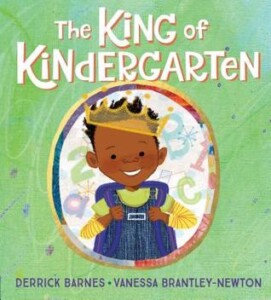 The King of Kindergarten by Derrick D. Barnes, illustrated by Vanessa Brantley-Newton (2019). E-book available via Overdrive. With swagger and style, a confident little boy starts Kindergarten. This is a wonderful, lively choice for building up enthusiasm for starting Kindergarten.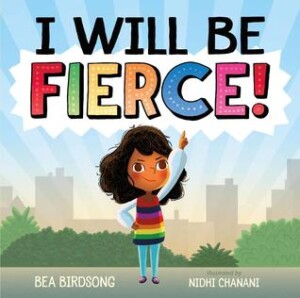 I Will Be Fierce! by Bea Birdsong, illustrated by Nidhi Chanani (2019). A young girl heads off to school, determined to face everything in her day like a brave explorer going on a quest. For kids who might need to steel themselves for starting a new school year, this is an affirming book about a capable young girl.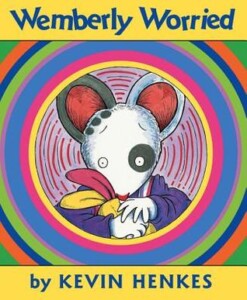 Wemberly Worried by Kevin Henkes (2000). For kids who aren't quite so sure about starting school, Wemberly is my go-to. This is a really sweet story that addresses worrying in general and also school-specific worrying. The book's tone is gentle and reassuring.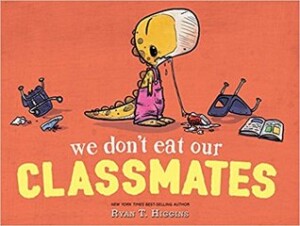 We Don't Eat Our Classmates by Ryan T. Higgans (2018). E-book available via Hoopla. This is a funny take on a first day of school story as Penelope Rex longs to make friends at her new school, but her classmates just look so delicious… Young dino fans will get a kick out of this one, and I think it's a clever book for any kid who needs a laugh.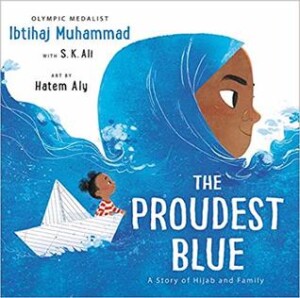 The Proudest Blue by Ibtihaj Muhammad and S.K. Ali, illustrated by Hatem Aly (2019). A Muslim girl watches her big sister start school wearing a hijab for the first time, a beautiful rite of passage, and she reflects on how brave and confident her sister is. With its bold, beautiful illustrations, this is a powerful book about being who you are and standing up to bullies, as well as a celebration of a girl growing up and choosing to wear hijab.
I know these books may or may not reflect what the first day of school will actually look like this year, but I know that you can't go wrong with reading together!
— Abby Johnson
Collection Development Leader