July 4th, the United State's Independence Day, is right around the corner!  If you're in the mood for some patriotic picture books, here are some great ones to try: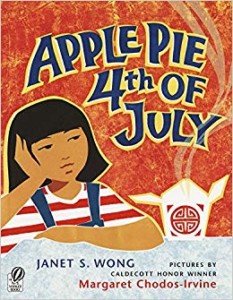 Apple Pie 4th of July by Janet S. Wong; pictures by Margaret Chodos-Irvine (2002)
Chinese-American Maddie is afraid that no one will want her parents' Chinese food on an All-American holiday like the 4th of July, but she may be surprised!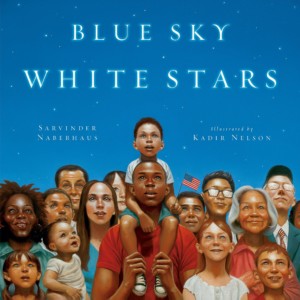 Blue Sky White Stars by Sarvinder Naberhaus ; illustrated by Kadir Nelson (2017)
This lyrical tribute to the United States pairs stirring poetic lines with beautiful paintings of American symbols and American people.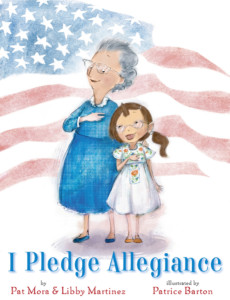 I Pledge Allegiance by Pat Mora and Libby Martinez ; illustrations by Patrice Barton (2014)
Young Libby helps her Mexican great-aunt Lobo learn the Pledge of Allegiance so Lobo can recite it at the ceremony where she finally becomes an American citizen.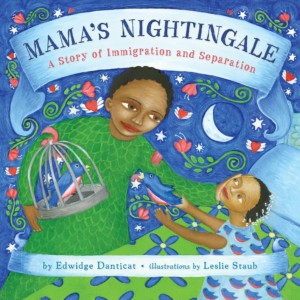 Mama's Nightingale: A Story of Immigration and Separation by Edwidge Danticat ; illustrated by Leslie Staub (2015)
When Saya's mother is sent to an immigration detention center in the United States, she comforts Saya by sending the young girl Haitian stories recorded in her own voice on cassette tapes.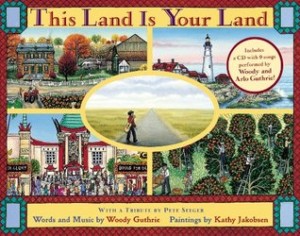 This Land Is Your Land by by Woody Guthrie ; paintings by Kathy Jakobsen (1998)
Woody Guthrie's classic American folk song is brought to life in detailed and evocative paintings.
Enjoy and have a safe and happy 4th!
-Teresa Moulton, librarian, youth services specialist